Ok, so we all know that pasta and bananas are the cornerstones of a runner's diet. Right? Maybe not. There are actually lots of foods that pack a powerful punch when it comes to providing the requisite energy for long distance running.
And they're not just limited to the stodgier end of the food spectrum. There are fruits, meats and all kinds of treats that will help give you the right mixture of vitamins and nutrients to get you over that finish line. We've taken a look at some of the more surprising foods on the marathon super food shopping list. What do you think? What are you eating for energy?
Image source: giphy.com
Chocolate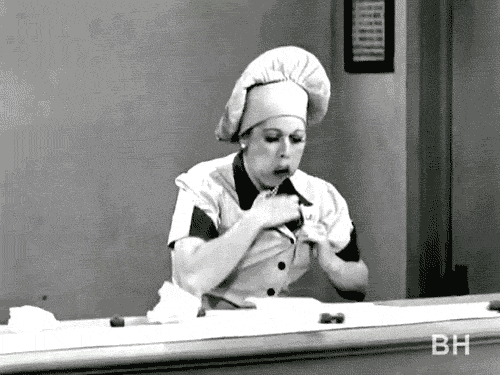 Yes, you read that right. Chocolate. Not just any chocolate though – a Snickers bar won't do (there's a reason they renamed it from Marathon). Dark chocolate with a high cocoa count helps to keep blood vessels healthy and provide anti-oxidents. Mo Farah also claims it's his go-to snack for a quick energy boost. If it's good enough for him, who are we to argue?
Raisins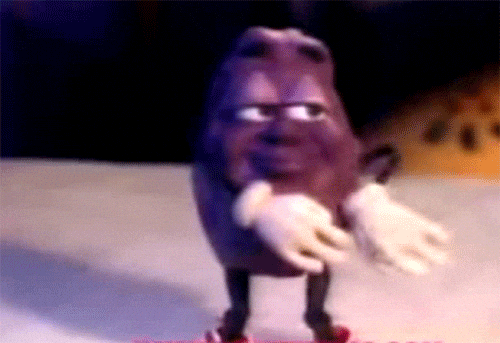 Who knew the nation's most despised dried fruit is an ideal runners' snack? A natural alternative to sugary sweets, raisons actually offer many of the benefits, without the refined sugar quota. They are digested as glucose – the core fuel of runners, so are perfect for snacking on mid-run.
Brocolli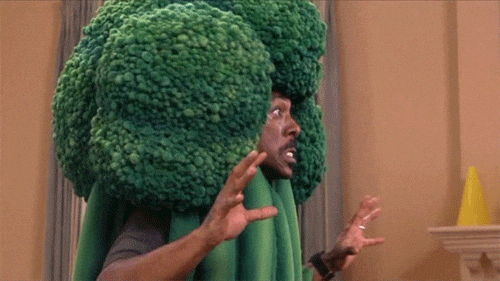 After decades of being boiled within an inch of its life (and certainly beyond any nutritional value), broccoli has been rediscovered in recent years as a powerful 'super food' for all-round health. It's an excellent vegetable for runners: full of vitamin C, it will help with muscle repair, as well as bumping up calcium and anti-oxidant intake.
Pretzels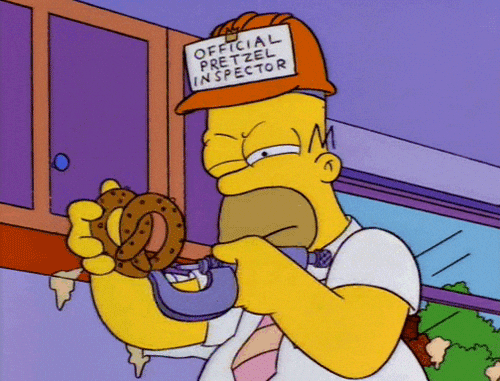 For those that struggle to give up the almighty temptation of crisps, pretzels offer a better deal for runners. These carb-heavy but relatively low in fat snacks are also packed with sodium, which will help keep you hydrated as you run.
Tea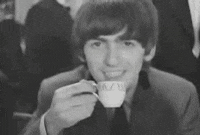 Ok, not any old tea. We're not talking builder's brew here. Forget the milk and sugar and add honey instead – the caffeine hit is combined with the sodium and potassium in honey, making it a great alternative to sugary sports drinks. If you need any more persuasion, Fauja Singh, the world's oldest marathon runner at 101, swears by a daily cuppa.
Milk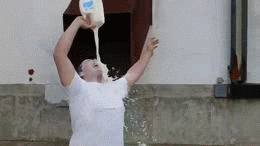 You may not have drunk a glass of the white stuff since nursery, but it may be time to revisit your childhood and start adding a glass of milk to your evening meals. As well as being a really easy way to take in loads of calcium – something essential for keeping your bones strong – it's also a fantastic recovery drink, helping repair muscles after exercise.
Clams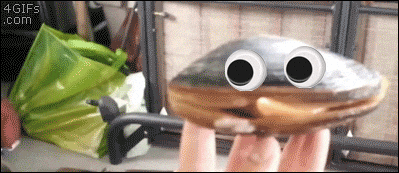 It's easy to get carb tunnel vision when it comes to marathon training nutrition. But there is more to running nutrition than loading up on carbs. Clams are packed with iron and zinc – both are important trace elements that runners need to perform their best.
Tuna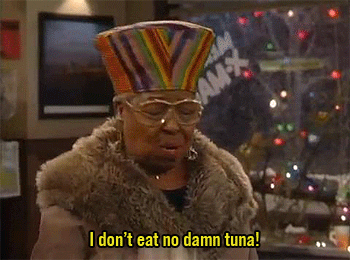 Possibly the most ubiquitous food in the world, tinned tuna is actually a great food to eat the day before embarking on long runs. The high protein count will help your muscles heal and provide a good dose of vitamin B12, which helps in energy production.
Dates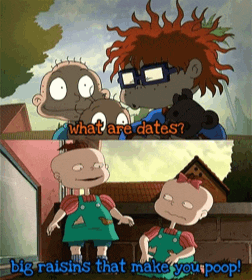 Dried dates are sweeter than many other dried fruits so have lots of natural sugars waiting to be transformed into boundless energy on your run. Plus they're easy to carry on you for a quick pick-up.
Peppermint

As far back as the ancient Egyptians the herb has been used medicinally, but its anti-inflammatory and painkiller qualities offers special benefits to endurance athletes. Used sparingly in hot water, devotees claim it also helps improve their performance.